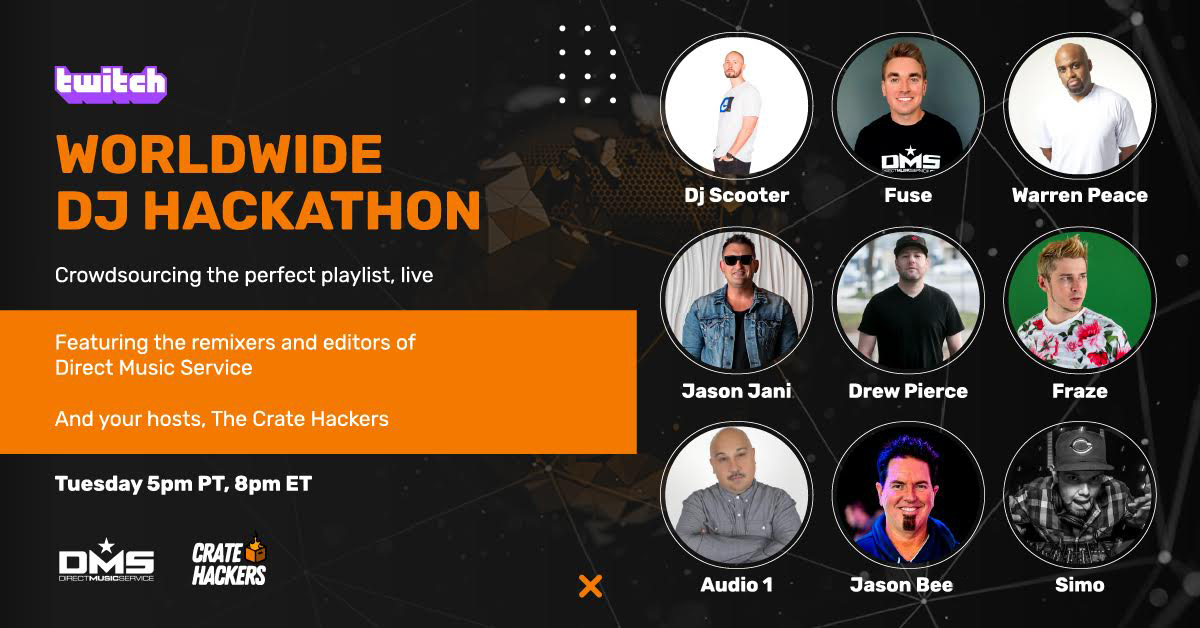 For the first time ever, Crate Hackers is opening up one of the now-famous "Crate Hackathons" to EVERYONE and we want to invite you!
But WTF is a "Crate Hackathon?"
Crate Hackers, are the originators of this interactive experience that's usually for Crate Hackers members only.
A "Crate Hackathon" is where they bring on special guests + YOU, and craft the "perfect crate" for a specific genre or occasion.
The special guests make a suggestion, and they go round-robin until a baller crate is made. Then, the audience of DJs upvote and suggest their favorite songs and we give you the final crate that's sure to destroy dance floors.
Tomorrow night, we're attacking the "sleeper hits" of 2020 so you know exactly what to play as the events and clubs come back to life.
Come watch Warren Peace, Fuseamania, DJ Scooter, Jason Jani, Drew Pierce, Fraze, Simo, Jason Bee, and Audio1 put together an exclusive crate live!
Tuesday 5-18-2021 at 8pm Eastern time, 5 pm Pacific.