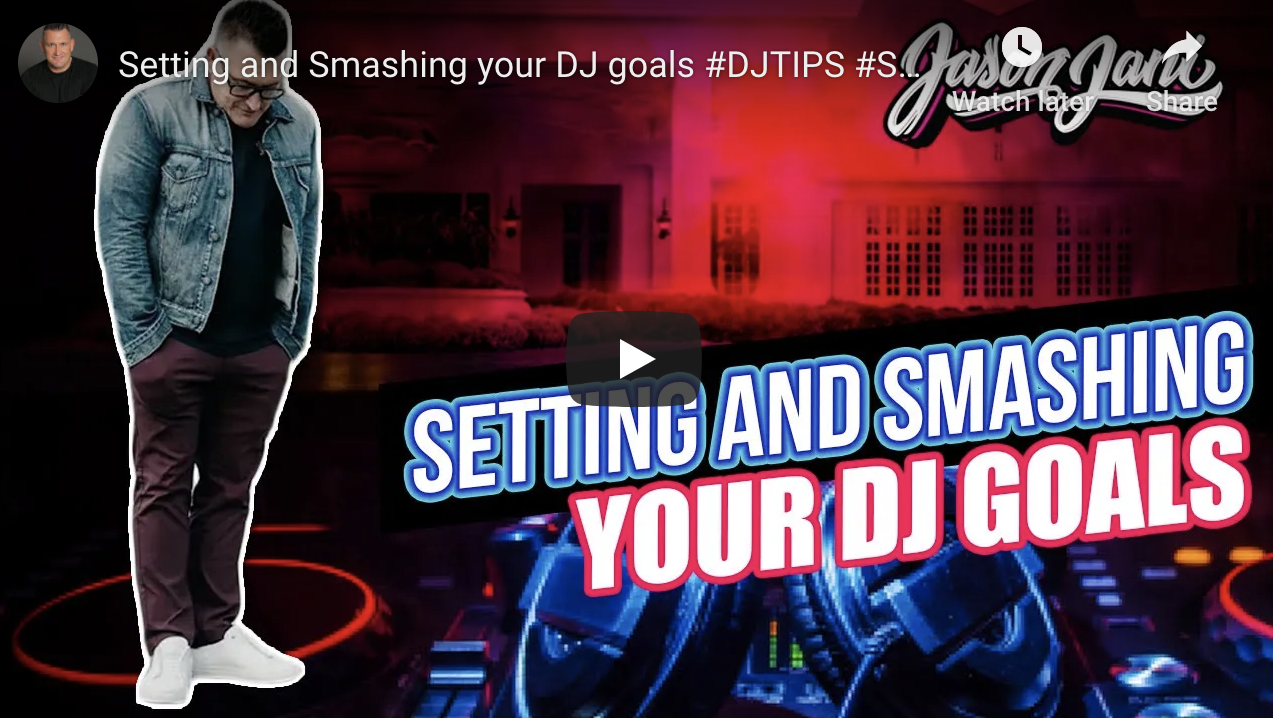 In this video – Jason Jani shares the importance of setting and smashing your DJ goals. DJ Jason Jani offers 5 proven tips on things you can do to position yourself and your business to turn your goals into real practices that you can achieve and smash in the upcoming year. Based on real-life learnings, everything thing shared in this video is actually what Jason Jani does for himself and his team at SCE Event Group at the end or beginning of every single year. You cant get to where you want to go without coming up with a plan, and a foundation of things you can work to completing.
Every DJ and business should have goals and at the start of each and every year, Jason Jani and his team lay the foundation for the upcoming year with 3-5 realistic goals and the steps needed to get there. By implementing these 5 tips in this video, Jason believes you will be in a much better position to not only smash your goals but push yourself and your business to better places.
Would love to invite you to subscribe and support Jason and this channel that focuses on content to help inspire DJs to do more, to be better, and to grow their business world to much bigger places.