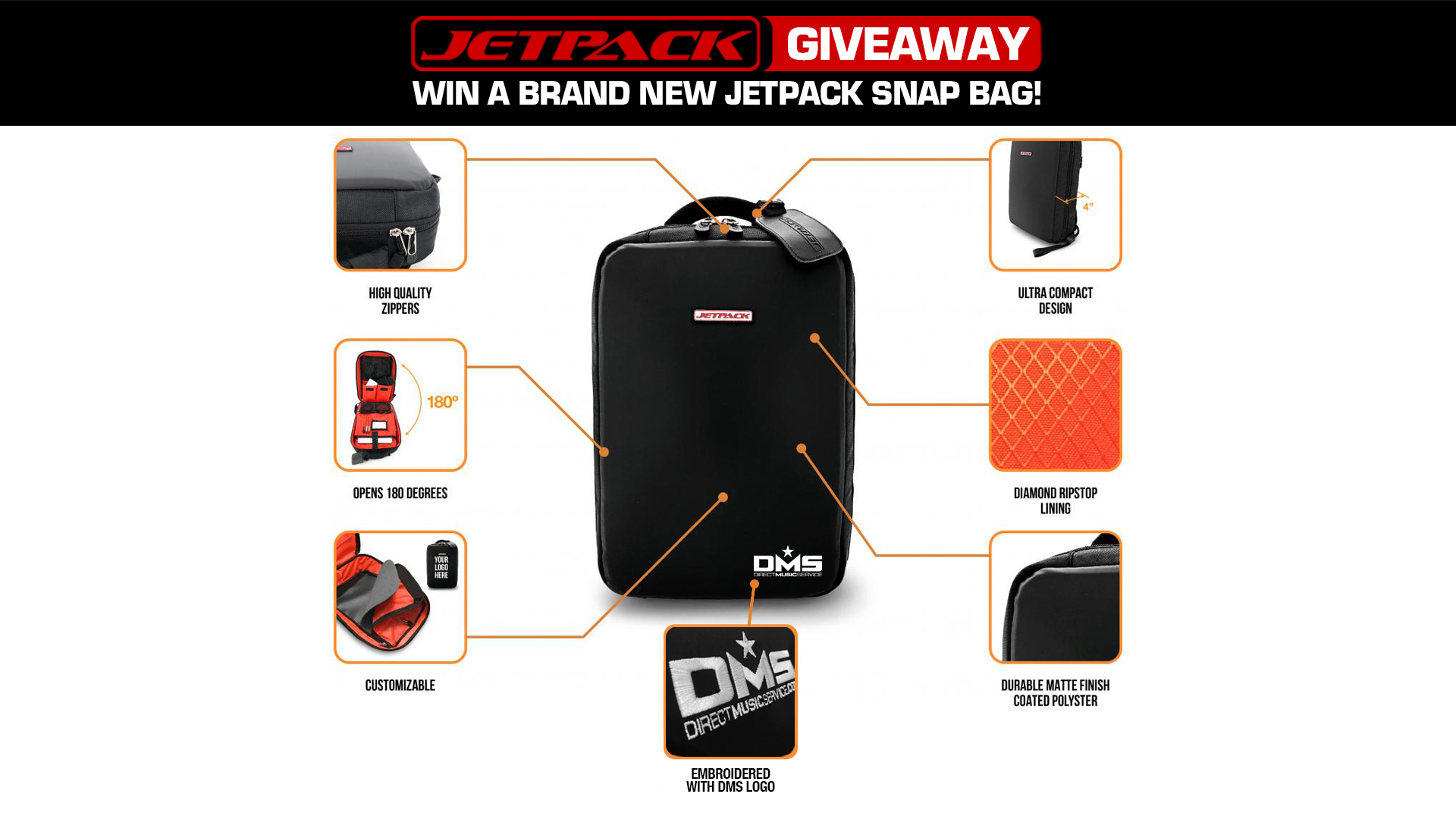 Enter to win a Custom DMS Logo JetPack Snap Bag.
The New JetPack SNAP, the most stylish backpack yet. Built for the digital age, the SNAP is the perfect complement to CDJ and Controller style DJing. With its compact profile and modern design, it's also sharp enough for daily use.
(The winner will be announced Saturday 10/3 During DMS LIVE)
For more on the JetPack check out the video below!