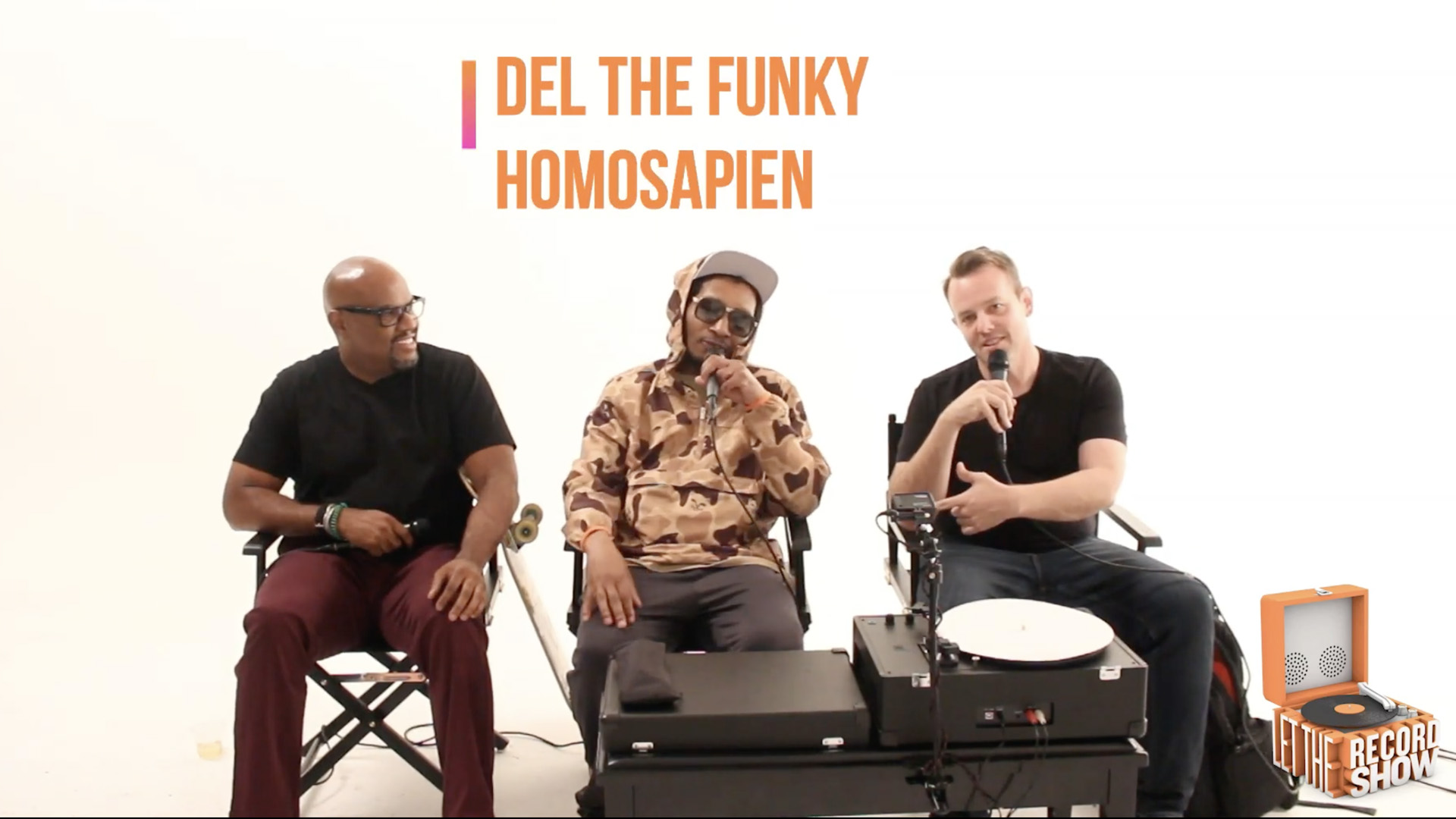 Let the Record Show – the crate-dug interview series in which musicians, rappers, producers and DJs discuss their favorite songs of all time as the tracks spin on vinyl – continues its third season today, as hosts Mike Pizzo and Warren Peace sit down with legendary Oakland emcee, Hieroglyphics founder, and frequent Gorillaz collaborator Del the Funky Homosapien.
While on tour in celebration of the 21st anniversary of Hiero's "Third Eye Vision" LP, Del stopped by SON Studios in Las Vegas to dig through several of his favorite songs of all time, ranging from hip-hop classics by Big Daddy Kane and Boogie Down Productions to counter-culture rock cuts from Black Flag and Frank Zappa, among others. Each of the tracks are discussed in-depth while their rare vinyl pieces are showcased.
Also touching upon the music of George Clinton, Del reveals the history behind the creation of his 1991 debut album "I Wish My Brother George Was Here" with his cousin Ice Cube. As an added bonus, Del also pulls back the curtain on the meaning behind his fan favorite B-side track "Eye Examination".
Del's appearance on Let the Record Show marks the twenty-sixth episode in the series and the eleventh episode released this year, following each Flosstradamus, Lil Jon, Kurupt, Mayer Hawthorne, Just Blaze, Masta Ace & Marco Polo, Georgia Anne Muldrow, Cut Chemist, MURS, and Tech N9ne. Season 3 will continue with Gary Richards aka Destructo, the High & Mighty, and more.