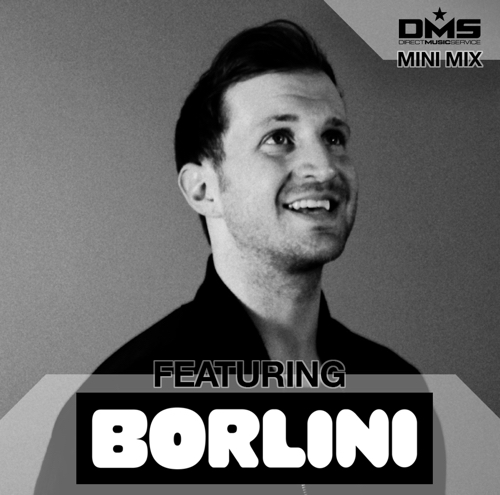 Mix #274 we bring you BORLINI from the Cleveland, Ohio. From getting his start at the notorious Ohio University to lighting up dance floors across Cleveland, Ohio the DJ/Producer delivers high energy, feel good vibes that'll put a smile on your face and pep in your step. With a focus on bridging the gap between House and Hip-Hop, Borlini cultivates a unique sound that puts bodies in motion. Currently holding several residencies in the area, follow his social media below to catch him in action. Until then, when you hear the beat you'll know that Borlini is running the show. Listen to the mix he made exclusively for us at DMS.
For more information about BORLINI click the links below:
Check out the tracklist after the jump to download all of the edit's he used in this mix. Be sure to check back every Monday for a brand new mix.
Track Listing:
1. Gypsy Woman (ILL PHIL Remix) – Crystal Waters
2. Breathe (Nora En Pure RMX / Short Edit) – Seeb
3. Good Life (Made Monster Remix / Dirty) – Kanye West Ft T-Pain
4. Keep This Party Rockin (Original Mix) – Luca Debonaire
5. DNA. (MDB Remix / Clean) – Kendrick Lamar
6. King Kunta (Kue Remix / Clean) – Kendrick Lamar
7. You Don't Know Me (Tom Damage Remix) – Jax Jones ft RAYE
8. Redbone (Kue RMX / Super Short Edit) – Childish Gambino
9. Passionfruit (Tom Budin Remix) – Drake
10.Something Just Like This (Ron Reeser Superhero Mix) – The Chainsmokers & Coldplay
11.Poison (Phil N Good Remix) (Clean / Intro) – Bell Biv Devoe
12.Congratulations (Dzeko Remix / Dirty) – Post Malone
13.Congratulations (DLMT & Beave Mix / Dirty) – Post Malone ft Quavo
14.Senorita (Roland Ua Remix) – Justin Timberberlake
15.That's What I Like (Christian Cole Remix / Clean) – Bruno Mars
16.Jump x Jump Around (Scooter Bootleg) – Major Lazer ft Busy Signal x House of Pain
17.Chicken Soup – Skrillex & Habstrakt
Podcast: Play in new window | Download | Embed