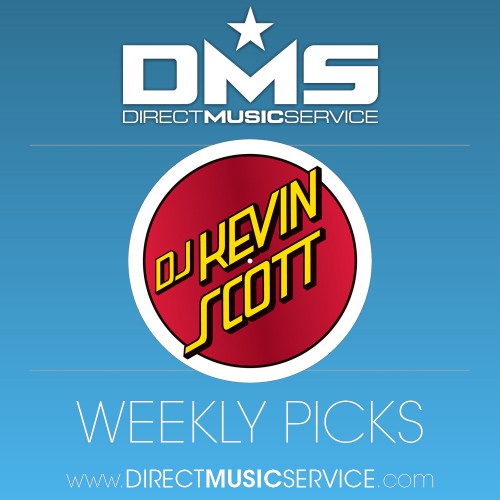 1. Ciara "1, 2 Step" (Danny Diggz Moombahton Mix / No Jazze Pha)
This DMS Exclusive is the perfect update for 2017 for this track. Gives it more energy & more moombah flavor while still retaining the feel of the original.
2. Ed Shereen "Shape of You" (Scooter Moombahton Remix)
Another DMS Exclusive that bangs. Scooter has made this radio monster playable at your gigs. Don't sleep on this one.
3. Kanye West "Good Life" (Reed Streets Remix)
If you have to play Kanye, play this updated remix… it's a banger.
4. Vice ft. Jasmine Thompson & Skizzy Mars "Steady 1234" (Mr. Collipark Remix)
We teamed up with Vice & Mr. Collipark to bring you this DMS Exclusive that takes Vice newly minted Gold single and makes it even more club friendly for your sets!
5. Migos ft. Lil Uzi Vert "Bad & Boujee Anthem" (Scooter Blend)
The open format DJs easiest solution to playing a hood anthem without bringing the tempo down. Great for bars or spots that don't want too much in the way of low BPMs.
6. Lauryn Hill "Doo Wop" (Tomcio Moombahton Remix)
This guy Tomcio is crushing the moombahton updates of classics. This one is no exception. Brings new life & energy to this all timer.
7. Terror Jr. "Come First" (Joe Maz Remix)
Dope track, even doper remix. Everything Joe does is fire, this is no exception!
8. Wham! "Everything She Wants" (Scotty Boy Remix)
Longtime homie Scotty Boy is really nailing these refreshes of classics lately. With the loss of George Michael, this update is perfectly timed to keep his legacy alive for the younger generation.
9. Aaliyah "One In A Million" (Adam Foster Remix)
Really cool deep house remix for this R&B classic.
10.Rob Stone ft. J. Davis & Spooks "Chill Bill" (Audio1 108 Re-Drum mix)
Audio one takes the lowest of low BPMs and makes this DMS Exclusive THE VERSION to play at your gigs. The Kill Bill whistle helps keep it familiar for those that not be knowing.
11.The Weeknd ft. Daft Punk "Feel It Coming" (PeteDown Uptempo Mix)
This pop smash just sounds better at this tempo. Clean & buttery uptempo mix by PeteDown.