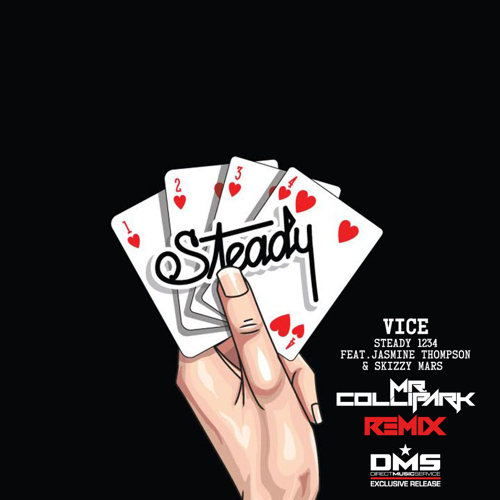 DMS has teamed up with Vice and Mr. Collipark to bring you this DMS EXCLUSIVE of Vice ft. Jasmine Thompson & Skizzy Mars "Steady 1234" (Mr. Collipark RMX).
Mr. Collipark-
"As always, my goal is to make big radio records more club friendly. I think the mainstream dj has had a tough time in recent years obtaining good energy outside of the edm market given the new music that's out there."
Grab this EXCLUSIVE remix now only on DirectMusicService.
For more information about MR. COLLIPARK click the links below:
For more information about VICE click the links below: