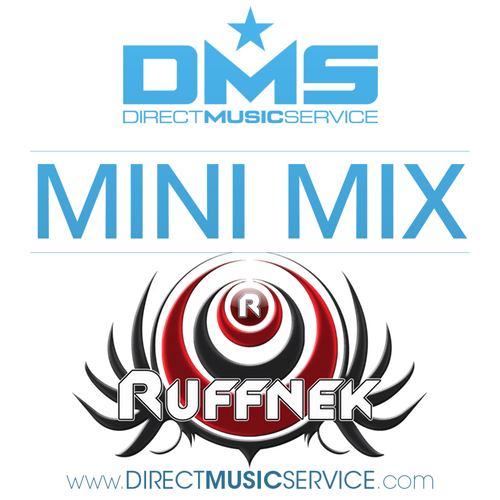 Mix #226 we bring you RUFFNEK from Orange County, California. Ruffnek has been rocking crowds for over 30 yrs as both a solo artist & as part of the Funk-infused band Slapbak. Many of these musical endeavors have been achieved traveling on tour with artists such as Snoop Dogg, Xzibit, Digital Underground, The Luniz, Arrested Development, K-Ci & Jojo, Earth Wind & Fire, Parliament/Funkadelic, The Time, The Gap Band, The Dazz Band, Slave, Zapp, Ohio Players, Living Colour, Brides Of Funkenstein and many more – playing in venues ranging from small night clubs to concert venues & performing on stages such as the Lady Of Soul Awards & 92.3 The Beat events with crowds varying from 2,000 to 52,000. Ruffnek is currently concentrating on his innovative Video DJ sets with custom video remixes & visuals that leave the audience wanting more. Listen to his exclusive mix he made for us at DMS.
Download Ruffnek's personal video versions of all the edits used in this mix HERE.
For more information about RUFFNEK click the links below:
Check out the tracklist after the jump with links to download all of the edit's he used in this mix. Be sure to check back every Monday for a brand new mix.
1. Chromeo – I Can't Tell You Why (ReDrum)
2. Destiny's Child – Jumpin Jumpin (Jean Tonique Rmx Simo QH)
3. Outkast – Ms Jackson (Shoe Scene Symphony Remix Ruffnek QH)
4. The Pharcyde – Runnin' (Bit Funk Clean Rmx QH)
5. A Tribe Called Quest – 1nce Again (Bit Funk Dirty Remix QH) (Simo vs Ruffnek Edit)
6. Notorious B.I.G – Hypnotize (F82 & Botelho RMX Dirty QH)
7. Aaliyah Feat Timbaland – Try again (Pete Cave Bootleg Ruffnek ReFix QH)
8. Keith Sweat – Triscuits (Twisted) (Roberto Rodriguez Rmx Ruffnek QH)
9. Le youth Feat Dominique Young Unique – Dance With Me (Simo vs Ruffnek Edit)
10.Pat Benatar – Love Is A Battlefield (Simo Remix)
11.Rick James – Mary Jane (Jean Tonique Remix Ruffnek QH)
12.Seal – Killer (Le Youth Rmx Ruffnek Intro Live Vid)
13.Busta Rhymes – Dangerous (Night Facilities Rmx Ruffnek QH)
14.Kanye West – Love Lockdown (Hipshaker Clean Rmx CK QH)
15.Calvin Harris & Disciples – How Deep Is Your Love (Gumanev & DJ Cosmo Deep Mix DJ Kue QH)
16.Oliver Heldens & Da Hool – MHATLP (Meet Her At The Love Parade) (DJ Kue QH)
17.Capital Cities – Safe & Sound (Tommie Sunshine Rmx QH) Danny Diggz & Ruffnek
18.Tiesto & KSHMR – Secrets (Older Grand Remix DJ Kue QH)
19.Nomero, MCD & Castaneda – Tijuana (Danny Diggz QH)
20.September – Cry For You (DJ Kue Remix Ruffnek QH)
21.Justice – D.A.N.C.E (Stuart Price Rmx Ruffnek QH)
22.Daft Punk vs Cyberpunkers – Harder Better Stronger Faster (Cabala Rmx)
23.AC/DC – Dirty Deeds Done Dirt Cheap (Gigamesh QH)
24.Metallica – Enter Sandman (Dirty Funker Ruffnek QH)
25.Europe – The Final Countdown (The Odd Chaps Rmx Ruffnek QH)
26.Kavinsky & Lovefoxxx – Nightcall (The Girls Can Hear Us! Remix Ruffnek QH)
27.Kaskade vs Kelly Clarkson & Nicky Romero – Angel On My Shoulder (Nicky Romero Stronger Rmx Ruffnek QH)
Podcast: Play in new window | Download | Embed