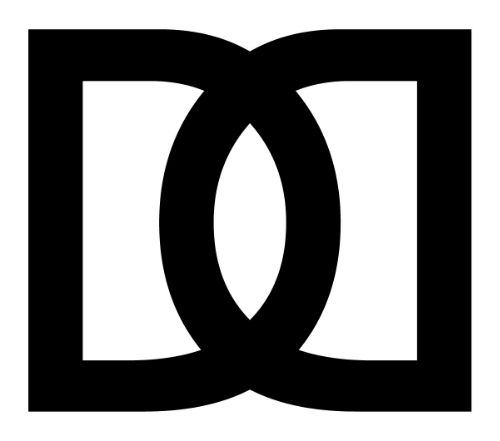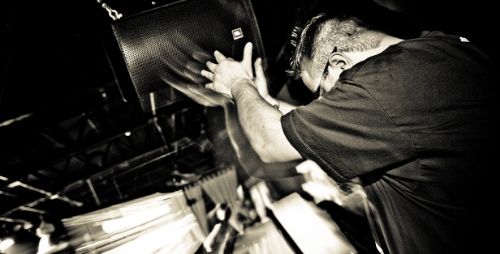 In our latest exclusive DMS interview, we talk with Danny Diggz, a member of #teamDMS and Crooklyn Clan remixer. DJ Danny Diggz will always be obsessed with music and he's found his niche; which is undoubtedly making, and re-making custom audio artworks on a regular basis and spinning them live. Over the years Diggz has become somewhat of a household name amongst fellow DJ's as his plentiful edits found on Direct Music Service (DMS) and bootleg releases found on CrooklynClan.net have become a staple in nearly every other DJ's sets. Regardless if you've never attended an event with him in the mix, it's nearly impossible to not have heard one of his mixes. In this exclusive DMS interview, Danny Diggz talks about how he got started remixing, what producers you should be looking out for, what tools he uses for his production, & what he does on his off time.
Check out the interview and pictures after the jump.
How long have you been DJ'ing and how did it all start?
Well, as my full-time job about 8 years, but I suppose I started more or less with the editing music angle when I was about 16. Surprisingly, I'm the rare exception of someone who started with music editing BEFORE deejaying. But, let's just say 8 years ago a few blends and stuff I had done up to that point led to me meeting DJ's who appreciated them and gave me this idea that if I can make a blend, more than likely I could DJ. So with a few pointers from a homie I learned some basics and did. The rest is history! haha
What was your first record you bought?
Hah, I actually have never bought a single piece of vinyl! Truthfully, I'm almost 30 but I think I grew up being sort of a computer whiz, so by the age where I was thinking about deejaying I had already amassed quite a large collection of digital music and deemed it financially more suitable to use those mp3's to simply burn CD's and rock those. First music I remember buying with my own cash though was definitely Wu-Tang's "Forever" double disc. I got really into hip hop in my later grade school years, and I'll always remember this one kid putting me onto Wu and Bone Thugs also. Always loved hip-hop since then. I was obsessed, used to spend every cent I had on new CD's and singles back then… I was a fiend!
How did you get started making bootlegs & remixes?
I've always been slightly OCD about music and so way back when Dell computers and Napster were all the rage I'd be totally disgusted with the occasional track starting or ending abruptly, for example say a live CD… If I just wanted to listen to a song or 2 from a live recording, I use to open up the track in Soundforge and fade the crowd noise at the beginning & end, etc. not really a big deal to us now, in fact easy as pie but that initial taste of audio editing turned into me experimenting with simple stuff like blends. Those blends led to mash-ups, and led to me getting on Crooklyn back in late 2007.
What program do you use for production?
Ableton for the past 3-4 years or so now. It really is the best in my opinion for what I do at least. I love it.
What is your favorite bootleg/rmx you've made?
Oh wow, tough one. The Jay Z vs. Wonderwall thing I did was a lot of fun to make and certainly was a big thing for me, but I don't know if I'd say it's my favorite. A personal favorite of mine isn't really even a bootleg or remix but more or less a fun wordplay medley. Quick backstory, like all of us I was a big AM fan, and before his passing I caught him at a gig near my hometown and was totally inspired after! So listerning to his Myspace at the time turned up a few of these mini-wordplay things he called "Attention Deficit" which I loved and ended up actually doing sort of a "Jackin For AM" version of my own in his ADD wordplay style. That file's up downloadable on my SoundCloud if anyone wants to hear it. I chose to make it sorta tell a story from my POV at the time, and it really was fun to make. RIP AM, I can honestly say no other DJ I've seen has really inspired me like that since!
What producers are you feeling at the moment?
Currently I'm playing a lot of Diplo stuff, DJ Snake stuff and of course plenty of TWRK (Benzi & eSenTRIK) stuff and I gotta say, as many of us already know… The 4 of these dudes have really been key players in this sorta unspoken "Bringing back cool music that isnt necessarily at 128 BPM" movement sorta way for awhile now. That's especially great because the house stuff has sorta been marinating for awhile and as much as it's great energy wise, it also gets boring pretty quick unless it's being played in a massive room or at a festival, you know? So it's a really nice breath of fresh air to have these guys making really great stuff that's not just cool to DJ's but becoming trendy to club patrons as well. It's just fun again to be able to hit the club hard with different tempo tracks again and still get a great reaction and keep the energy up!
Your favorite track so far of 2013?
Sadly, I don't think I have one! Seriously, I don't know if any one song really moved me or struck me as a favorite yet!!!
Name some people who have influenced you or help shape you as a dj/producer?
2 people off the top really strike me as influencial in my career thus far. First is this douchebag and his promotions company I worked for as a promoter / dj / jack of all trades who really treated me like shit, walked all over me as a person and especially as an employee. Now, truth be told I was broke as hell, couldn't get out of that situation and the guy knew it and really just made my life miserable. That same guy I resent for those things I actually appreciate a lot because he gave me the drive I needed to get outta that situation by continuing to work at my craft which eventually enabled me to get recognized and hired to Crooklyn. Secondly, I'd have to say DMS's very own Kevin Scott has been a great influence as a friend and mentor giving me nothing but honest feedback and critique on my stuff for years now which I've found to be rare, but valued as it's incredibly beneficial in me actually bettering my shit. Additionally, I always admired his cleaner-than-clean, smooth mixing style and kid you not after hearing him spin ONCE, I left the club and said "Damn, I've gotta step my game up!" It's funny because Kevin can actually mix as clean live as these EDM guys playing pre-recorded shit would like you to think they are!
What kinda of music do you listen to when your not DJn?
When I'm not spinning out, I tend to listen to way more laid back shit, shit that fits certain moods or more often than not I listen to throwback hip hop stuff. I've always kept Jay Z's "Reasonable Doubt" album in my car for example. Other stuff I listen to regularly is classic Sublime, and also the 2 Lana Del Rey's albums. I love her potty mouth! Haha I gotta admit though, lately I've been listening to the new Drake, and I can't lie in my personal opinion it's a cool chill CD full of decent lyrics about life, women, partying… Whatever… It's moody, and sometimes it seems to fit certain moods I'm in, you know? Haha, don't judge me!
Where do you see club scene headed in the next few years?
I do see the urban shit picking back up and that's cool, but I do think EDM is here at least for the next few years still. More and more DJ's of course will come out of the woodwork, but I do think alot of the chumps who are picking up a cheap controllers and copying a friends hard drive will start to fall off as more and more people will realize how lame they are, and pay them less and less and eventually they'll just dissappear. What's that? I'm delusional? Yeah you're probably right!
When all the partying is over, what do you do to chill out?
HAH! I know what you're expecting me to say here… But more than anything I like to relax and watch a good movie……………. Stoned. 😉
What are your most proud moments in your Career?
Finally, something I can easily answer! Spinning in Asia! Never in my wildest dreams did I think I'd be flown to the other side of the globe to play music in a club… Even saying it now still seems surreal! Also, I vividly remember telling my parents I was quitting my job to go and do this DJ stuff and they thought I was crazy… Now don't get me wrong I'm no DJ AM, but I've done my fair share and been around a bit and it's just nice to know you followed through doing what you set out to, and were somewhat successful making a living at it! Very fulfilling.
What are your current top ten picks?
My top 10 in no particular order without plugging my own junk:
Diplo – Biggie Bounce (TWRK RMX)
Juvenile – Back That Azz Up (Scooter Twerk RMX)
Trevor Simpson – Clappin'
Rick Wonder – Triumph
Drake – The Language
Jackal – Bubble Gum
Martin Garrix – Animals (Victor Niglio RMX)
DJ Snake & Flosstradamus – Pop That Pussy
Mack Wilds – Own it
KillaGraham – Ice Cream
And my throwback of the moment is Mystikal Shake Ya Ass 😉
"Download my Mystikal "Ratchet Ass" Twerk mix for FREE below!!!!"
For more information about DJ DANNY DIGGZ click the links below: