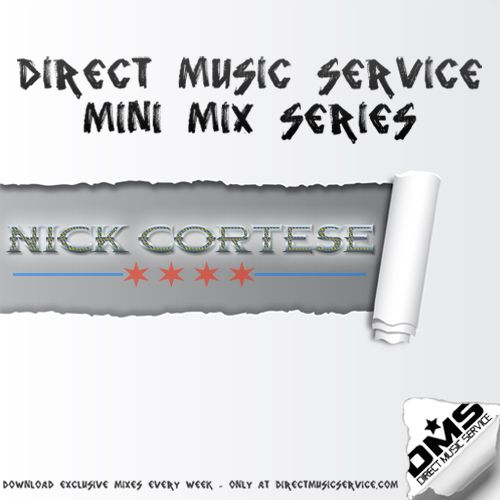 Mix #60 we have NICK CORTESE is the artist formerly known as DJ Buddha from Chicago, Illinois. Over the last 12 years, Nick took his passions for music, video, and entertaining to a whole new level becoming one the industries top Video DJ's. While playing over 250 gigs a year, Nick is in the studio most of the week working on his video and audio remixes for the New York Based EDM and Mash Up production team, The Crooklyn Clan. Since September 2010 he has reigned in the top 3 monthly artists since joining the Crooklyn Clan. His music videos and remixes are being played at all the hottest clubsworld wide. Nick's style can only be described in one way: Unique. With his extensive knowledge he obtained at Columbia College Chicago in film and video – digital editing for movies, music videos, and commercials, he has the ability to create remix videos as the audio remixes are released. His personal library is armed with the best and rarest music and videos you can find. Download and Listen to his exclusive House mix that he made for us at DMS.
For more information about NICK CORTESE click the links below:
Check out the tracklist after the jump with links to download all of the edit's he used in this mix. Be sure to check back every Monday for a brand new mix.
TRACKLIST:
1. Mighty Dub Katz – Just Another Groove ((JASON DEE PEAK HOUR FLIP))
2. Seven Nation Army (Remeddy Ode to Oi Bootleg)
3. Alvaro – Pay Attention To The Drums (Original Mix / Spryte Cutdown)
4. Chuckie – Make Some Noise (Simo Edit)
5. Benny Benassi & Pink Is PinkPerfect Storm (Clockwork RMX)
6. Jewelz & Scott Sparks – Flashbang (Diggz Short Edit)
7. Alvaro – Make Me Jump (Short Edit) – 6A
8. Michael Woods & Chris Lake – Black Thong (Diggz Short Edit)
9. Gregor Salto – Toys Are Nuts
10. Firebeatz – Disque (Simo Short Edit)
11. Sander Van Doorn – Joyenergizer (Diggz Short Edit)
12. Alesso – Clash (Simo Edit)
13. Contiez – Trumpsta (Nick Cortese Edit)
14. Julian Jordan & Martin Garrix vs Hardwell – Call Me BFAM? (Lodato Bootleg)
15. Showtek & Bassjackers – Hey! (Diggz Short Edit)
16. Tommy Trash – Truffle Pig (SINcere Edit)
17. Will Sparks – Ah Yeah! (Diggz Short Edit)
18. A-Trak & Tommy Trash – Tuna Melt (Diggz Short Edit)
19. Kastenholt & Dee – One Two Fuck You (Nick Cortese Edit)
20. Dj Dan, Jerome Robins – Rock the Place (Original Mix / Spryte Cutdown)
21. Nicky Romero & ZROQ – Like Home (Gregor Salto RMX / Diggz Short Edit)
22. Sander Van Doorn – Nothing Inside (SINcere Edit)
23. Rave You (give it to me) (Nick Cortese Edit)